Street food-inspired dishes and vibrant Cocktails in the Heart of Exmouth Market.
Your friendly neighbourhood bringer of vibes and flavour!!
Announcements
JANUARY SPECIALS!
TEN POUND TUESDAYS! - ENJOY OUR DELICIOUS BURGERS FOR JUST A TENNER! (INCLUDES A SIDE, NORMALLY PRICED AT £15.) FROM 6PM EVERY TUESDAY.
WING-IT-WEDNESDAYS! - BOTTOMLESS WINGS FOR 1.5 HOURS FOR JUST £16, OR £28 FOR YOU AND A FRIEND. FROM 6PM EVERY WEDNESDAY.
THIRSTY THURSDAYS! - TWO COMPLIMENTARY SMALL PLATES WITH EVERY JUG OF COCKTAIL, OR BOTTLE OF WINE ORDERED! FROM 6PM EVERY THURSDAY.
A little about us
Whether you want a haven to relax and unwind, a quick bite or a boozy brunch, we've got you covered. A spacious and inviting interior lets you ride the wave of positivity, kill the hangover, or revive the good vibes with your nearest and dearest.
Come here to recharge or get some work done, connect with fellow creatives, or just sit back, sip your coffee, beer or margarita, and take it all in. Read more...
The Street Easy Soundtrack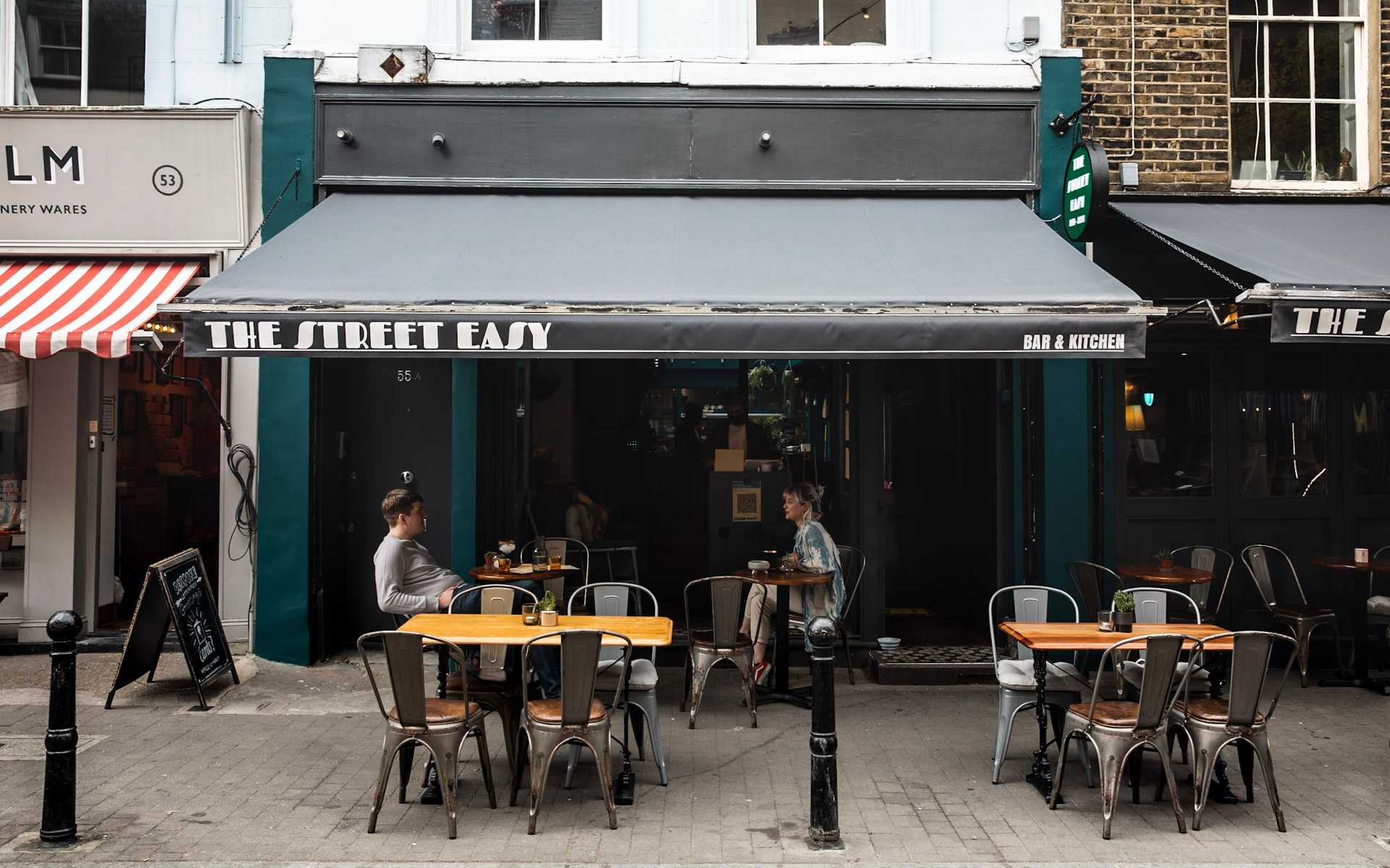 By Day
We serve up some serious buns, wings and other things, along with all the coffee, fresh juices and protein-packed shakes your temple of a body desires.
By Night
We've put together a whole new level of mouth-watering goodness, with indulgence and abundance, we want to do our Grannies proud and fill you to the brim with the upper-echelon of small plates, buns, sides, and all the sauciness.
Bespoke cocktails and shakes take centre stage, with seasonal specials keeping things interesting. Homemade softs and fresh juices are available all evening for those who prefer a clear-minded sobriety.